Foreign Investors: EB-5 Visa Program - Your Gateway To A US Green Card
How To Secure A Great Investment And Become A US Citizen...
In 1990 the US Congress created the EB-5 immigrant investor visa category to attract foreign capital to the US and creating jobs for American workers in the process. There are 10,000 visas available in this category each year, 3,000 of which are reserved for investors in 'Regional Centers' designated by US Citizenship and Immigration Services (the branch of the US Goverment that overseas US Citizenship and Immigration matters). These 'Regional Centers' are private entities that specialize in promoting economic growth in low employment areas through business and investment projects.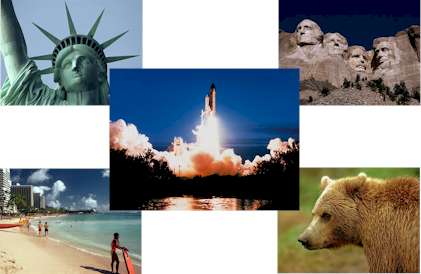 There are three basic requirements for an EB-5 visa:
First, the Foreign Investor must establish a business or invest in an existing business that was created or restructured after November 19, 1990.

Second, the Foreign Investor must invest $1 million (only $500,000 when investing in a Targetted Employment Area, TEA or rural area) in the business.

Third, the business must create full-time employment for at least 10 US workers.
Regional Centers
Now meeting these requirements may sound like quiet a challenge, but fortunately there is an easy way to achieve these objectives, provided you have $500K to $1 million to invest. Here's how...
In 1993, the US Citizenship and Immigration Services (USCIS) created an option whereby Foreign Investors could invest $500,000 or more in a USCIS designated "Regional Center" to stimulate business in low employment areas. Essentially the approved Regional Center will set-up a joint-venture partnership into which Foreign Investors will invest $500,000 or more. Investors may apply for a Green Card on making the investment.
Investors in a Regional Center generally become 'silent partners' with a proffessional team that establishes and manages the joint venture partnership. At least 10 Full-Time jobs must be created for US workers by the joint venture partnership, but these do not need to be created directly within the new business itself. Instead the Regional Center may rely on industry job multiplier statistics. Additionally, if there are more than one EB-5 Investor per investment unit, EB-5 Investors can use the same employees to reach the required 10 new worker positions, provided each EB-5 Investor contributes the required investment amount to the investment unit.
Click Here For Current Investment Opportunities
EB-5 Investment & Targeted Employment Areas
The basic EB5 Visa investment unit amount is $1 million. This may be reduced to $500,000 if the business is established in a "Targeted Employment Area, (TEA)." A TEA is either a rural area or an area experiencing a high unemployment rate at the time of investment as defined in the act. Right now many US Cities have areas falling within a TEA.
Investment Through A Regional Center
The first step when deciding to apply for an EB-5 Visa is to hire a Certified Foreign Investment Specialist (CFIS) to assist you in finding the right type of investment through a USCIS Designated Regional Center. Your CFIS will also assist you to find a local immigration attorney to help you prepare all immigration applications and paperwork. Generally this is how the process will proceed once you have engaged a CFIS:
Your CFIS will provide you with marketing information on a number of USCIS Approved Investment Projects being offered by one or more USCIS Designated Regional Centers. Should you decide one of these projects to be of interest to you, and upon provision of proof of invesment funds or liquid assets to participate with the minimum required investment (usually $500,000), you will be provided with the Private Placement Memorandum (PPM) and other documents relating to the project to peruse and study in detail.

At this time you will appoint business, legal, immigration and/or tax advisors as appropriate, to assist you further in assessing the project and you will complete your due diligence. Your CFIS will be able to refer locally based professionals and experts in these fields, or you can find and appoint your own.

Should you decide to proceed with investment in a specific project after completion of your due diligence, your locally appointed immigration attorney will submit your passport to the Escrow Bank for security clearance. If your secuirty clearnance fails for some reason, you will not be able to proceed further with your EB-5 Application until the secuirty issues have been resolved.

Assuming you 'pass' the initial security clearance, you will then need to complete the investment application and submit your Investment Amount ($500,000 to $1 million as applicable) plus a $25,000 Syndication Fee into Escrow with the appointed Escrow Bank. These funds will be held in trust by the escrow bank pending approval of your investment application for the project by the Regional Center. At this time your immigration attorney will also complete your I-526 petition for your EB-5 Visa and this will be submitted, along with your investment application, to the relevant Regional Center for initial review and approval.

Once the Regional Center has reviewed and initially approved all documentation, your immigration attorney will submit this to USCIS for EB-5 Application Approval.

If approval of your EB-5 application is obtained from USCIS, the Escrow Bank will release your Investment Funds and Syndication Fee to the Regional Center. Your Investment Funds will then be placed into the specific bank account for the Investment Project you are investing in. If your EB-5 Visa is not granted (highly unusual and usually results from fraudulent disclosures, etc.), then your Investment Amount will be refunded to you by the Escrow Bank, but your Syndication Fee will be forfeited to the Regional Center to defray expenses, etc.

The final step in obtaining your EB-5 Visas for you and your spouse and unmarried children under the age of 21 as applicable, will involve setting up an interview at a U.S. Consulate in the country where you are currently residing. After this interview, your EB-5 Visas will be issued and you will have six months in which to establish your residency in the USA. If you are already living legally in the US under another visa category, then your immigration attorney will submit an application to adjust your status at a USCIS Service Center in the USA.
Click Here For Current Investment Opportunities
Once you have your EB-5 Visas, you may establish US Residency in any of the 50 US States. You do not have to live in the state where you have invested, but you will need to live at least 181 days of each year in the USA to maintain your status as a US resident.
Barry J. Gazzard is a Certified Foreign Investment Specialist (CFIS) and can asssit you in locating a USCIS Approved Investment Project to invest in. While you will be required to complete an Engage Letter to hire Barry J. Gazzard to assist you as your CFIS, Barry will be remunerated directly by the Regional Center once your EB-5 application has been approved by USCIS. Some currently available investment opportunities brokered by Barry J. Gazzard are listed below.
Getting Your Green Card
In order to deter immigration fraud, EB-5 Visa Investors are subject to conditional permanent residence for a two-year period. Ninety-days prior to the end of this two-year period, the EB-5 Investor must file a petition to remove this condition and thus become a lawful permanent resident of the USA (i.e. 'A Green Card Holder'). This petition must show amongst other things that the business has been established, is successfully operating and has created employment (either directly or indirectly) for at least 10 US workers per EB-5 Visa applicant, and that the required $500,000 or more per EB-5 Investor has been invested. Each EB-5 Investor may include under their application their spouse and unmarried children under the age of 21 years.
Becoming A US Citizen
After a period of 5 years, a US Permanent Resident may apply for US Citizenship. Certain additional criteria may be required such as completing a citizenship test on US Civics and History, and a basic comprehension of the English Language must be demonstrated. In addition, applicants for US Citizenship must swear allegence to the USA and commit to uphold and defend the constitution, and to defend the country against foreign invasion. Obtaining a fellony conviction while a permanet resident may result in forfieture of citizenship opportunities and/or termination of permanent residence status and/or deporation from the USA. Permanent Residents are not required to become US Citizens and may remain US Permanent Residents indefinitely provided they comply with the laws of the land and do not breach the conditions of their permanent residency.